Ok now it's getting rediculous. Khia the hoodrat who spawned the hit "my neck my back" is now taking shots at Nicki Minaj. This is what Khia said about Nicki and her new album "Pink Friday"
Then she had the nerve to come at Foxy Brown....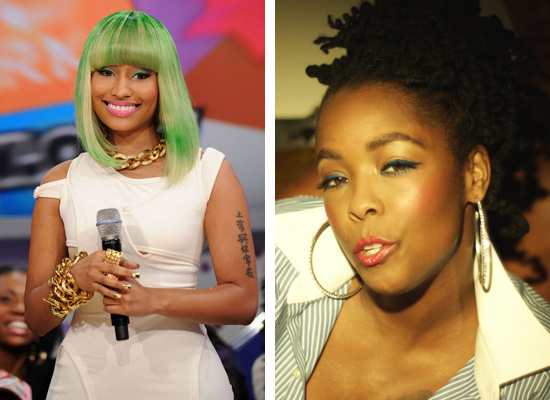 "This b**ch needs to be SHOT on site…" Khia said. "It smells WORSER than the gas that's coming out of my ASS, from all of the Turkey that I ate over the Thanksgiving weekend. Someone needs to give this B**CH a FLEET Enima [sic] and "FLUSH" her IMMEDIATELY, She is nothing but a "Ghostwritten", Weezy-wannabe WHORE!"
"I can't believe I wasted my $13.99 on this BULL S**T, I told yall that it aint no damn Barbies in the hood," Khia wrote angrily. "I can't wait for Matel [sic] to sue this b**tch for all of the $3.60 that she earned! When is this b**ch gonna learn that they stealing all of the money?"
Then, for whatever reason, she then began to dis
Foxy Brown
:
"Nicki, please give Inga [Foxy Brown] the number to your plastic surgeon and your shrink while you are at! Maybe, you guys can tag team!"
Say what you want, but the women are uprising. And if I may quote
Sista Souljah
, this is gonna be The Coldest Winter Ever.
To read entire story go to http://heavenhollywood.wordpress.com/2010/12/01/khia-speaks-ill-of-nicki-minaj/